GUILDHALL CHRISTMAS CONCERT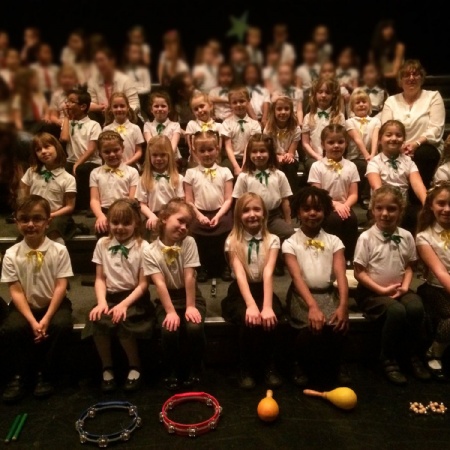 On Wednesday 7th December our Year 2 Choir attended the annual Guildhall Christmas Concert.
This is arranged by the Southampton Music Association and they invite choirs from Southampton Schools to perform over several evenings. They have run this sucessfully for many years and it is an event that everyone who participates thoroughly enjoys.
Mrs Kerr, Mrs Clarke & Mrs Wood accompanied 25 children on the night and it was fantastic! We are very proud of our choir and we hope that all the parents & relatives that came to see them were equally as proud.
We would like to thank Mrs Kerr for all of her hard work in arranging this and the children for their many hours of choir practice and also the parents for attending the rehearsals on a Saturday.
Merry Christmas