Father Christmas came to town!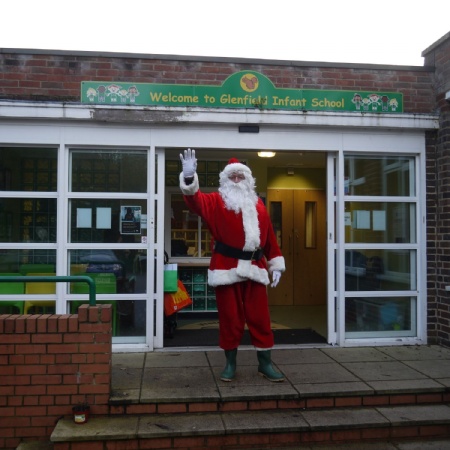 The children were all gathered in the Hall for singing assembly when suddenly there was the sound of sleigh bells!
A gasp of excitement filled the room as the children saw that Father Christmas had come to say hello. Inside his sack he had a present to give each class because he had heard that their behaviour had been so good this year.